Contract Duration: 10+ month
Manufacturing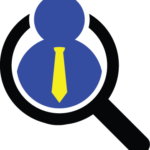 Website Lenox Executive Search
Description
Contract role through November 2022 with potential to extend. This is an onsite 2nd shift/evening position and may require weekend work.
Lenox Executive Search is seeking an experienced Manufacturing Supervisor to fill an 12+ month contractual role with a global pharmaceutical company in Ridgefield, NJ. Must have Manufacturing experience (Pharma industry preferred) and experience as a lead with supervisory experience.
Requirements for the Manufacturing Supervisor:
5+ years of Manufacturing experience (GMP experience required)
Experience in pharmaceutical/biopharmaceutical industry or related industry/manufacturing environment.
Experience as a lead with supervisory experience.
Expert user Oracle Primavera /Microsoft Project software.
Strong MSO skills.
Strong analytical and problem solving skills.
Well-developed communication skills, both verbal and written.
Must be vaccinated
Responsibilities of the Manufacturing Supervisor:
Supervise the Manufacturing area which includes filling, inspection, labeling, packing and palletizing equipment and the area personnel to work effectively as a team to support manufacturing operations to deliver high quality products within the budget. Inspection may include manual visual inspection for key attributes.
Providing leadership and direction to Manufacturing Leads while embodying the principles of the Company Global Leadership Model.
Developing the performance of direct reports by setting clear "SMART" goals, providing timely performance feedback, recognizing and rewarding high achievers, and holding reports accountable for underperformance.
Ensuring timely issue escalation to manufacturing senior management and cross-functional support teams.
Ensures adherence to production schedules, while holding Leads and teams responsible for compliance to all safety and quality regulations.
Ensuring that appropriate levels of trained resources are available to meet production schedules. Ensuring adherence to PM and validation schedules.
Ensure staff is properly assigned to the packaging operations so that the monthly volume targets can be achieved.