Contract Duration: 6+ months
Manufacturing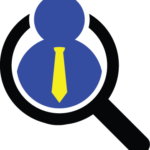 Website Lenox Executive Search
Possibility of Contract to Perm
12 hour rotating day shift (every other weekend)
Lenox Executive Search is seeking an experienced Logistics Coordinator to fill an 12+ month contractual role with a global pharmaceutical company in Framingham, MA.
Department Description
Support Services Department is comprised of Equipment Prep, Media Prep and Buffer
Prep Departments and is an integral part of the Bulk Manufacturing Organization. The
Support Services' primary responsibility is to produce and deliver media, equipment
and buffers to support Upstream and Downstream Manufacturing operations
Position Overview with Key Responsibilities
This position is responsible for performing a variety of complex tasks under SOPs and
in accordance with current GMPs.
Core Responsibilities:
Prepare equipment, components, and solutions in compliance with company
SOPs under supervision.
Perform Clean in Place, manual cleaning, and sterilization operations to
prepare equipment for manufacturing operations.
Identify and assist with troubleshooting routine issues and equipment defects.
Escalate issues as necessary to a supervisor or other management
representative available.
Effectively demonstrate understanding of GMPs and how it applies to specific
responsibilities.
Maintain an orderly production area and restock supplies as needed.
Monitor operations to ensure compliance with process specifications.
Complete process documentation in accordance with good documentation
practices (GDP).
Practice safe work habits and adhere to internal safety procedures, policies, and
guidelines.
Work under direct supervision to a supervisor or a shift lead. Leadership
Minimum Qualifications
High School Diploma or Biotech Certificate with 1+ years in a cGMP
manufacturing environment, or
Associate's/Bachelors's or equivalent degree in science related field.
Preferred Qualifications
Experience related to sanitization and sterilization techniques.
Experienced in a cGMP environment using autoclaves and parts washers.
Advanced experience with computer programs.
Special Working Conditions
Ability to lift 50 lbs.
Ability to stand on average 10 hours per shift.
Ability to gown and gain entry to manufacturing areas.
• Ability to work a twelve hour rotating shift and