Contract Duration: 12+ months
Manufacturing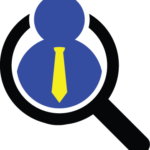 Website Lenox Executive Search
Lenox Executive Search is seeking an experienced Materials Logistics Coordinator to fill an 12+ month contractual role with a global pharmaceutical company with facilities in Framingham, MA.  This is an Onsite Role, Monday – Friday (7-3:30).
Job Description
The Manufacturing Logistics Coordinator (MLC) provides plant operations with raw
materials per production schedule. The MLC also requests, receives, stores, and transfers
controlled materials compliant with cGMP practices and receives minimal instructions on
routine assignments while working under supervision, and detailed instructions on new
work, which is closely supervised and reviewed.
Core Responsibilities:
• Coordinate distribution delivery with manufacturing requirements.
• Receive, verify, scans, and stocks materials.
• Pick, de-trash, sanitize, and delivers materials to manufacturing.
• May assist in determining possible and actual shortages.
• Perform inventory transactions within the manufacturing systems, including cycle
counting.
• Order and deliver indirect supplies and materials.
• Collect and store manufacturing samples.
• May handle hazardous, temperature, and time sensitive materials.