Contract Duration: 2 Years, REMOTE
Clinical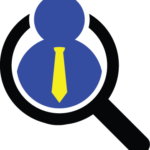 Website Lenox Executive Search
2 year contract – 100% Remote
Job Description:
Core Role Responsibilities:
Provides leadership for the planning, development, and implementation of large-scale, major strategic field medical projects (e.g. Advisory Boards). Effectively collaborates with internal departments, stakeholders, cross-functional teams, and vendors to define timelines, track deliverables, and alert leadership to challenges or delays. Responsible for guiding stakeholders through the full project process. Single point of contact for all issues related to assigned projects. Effectively networks with internal partners and vendors to ensure timely work by cross-functional groups. Maintains expertise on regulatory and compliance rules associated with assigned projects.
Applicant Requirements:
• Bachelor's Degree
• Experience related to project planning and managing timelines for large-scale efforts
• Experience tracking and ensuring deliverables
• Demonstrated success in an operations environment involving complex team interactions
• Ability to work across multiple teams, reporting lines (matrix work structure)
• Demonstrated success independently achieving objectives and self-setting priorities
• Experience adapting communication style to stakeholder needs
• Demonstrated ability proactively anticipating roadblocks and appropriately escalating
• High organizational awareness and stakeholder management
• Proven ability to schedule and conduct meetings with stakeholders
• Ability to work with common MS Software and to learn other electronic systems as necessary
• Ability to handle highly confidential information in a responsible manner
Preferred Experience:
• Experience planning Advisory Boards or contracting Health Care Providers strongly desired
• Relevant Advanced Degree and/or certifications/credentials in strategic project management
• Significant prior work history as a project manager (any capacity)
• Medical affairs experience
*Need good communication, high EQ, some experience managing large-scale projects, and ability to not miss the details.