Contract Duration: 6+ months
Research & Development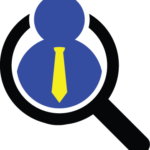 Website Lenox Executive Search
Description:
The Global Medical Information Content Manager serves as a member of the Global Medical Information (GMI) content team and ensures the quality and integrity of responses provided to health care professionals and patients. The position is responsible for writing and reviewing of global medical information content under the direction of the Global Medical Information Content Head for the specific Business Unit/Therapeutic Area. The role also includes country/region support of medical information. If needed the position will support training of support function staff and outsourced partner(s). Responsible for execution of processes and participation in cross functional projects in collaboration and alignment with GMI colleagues of other global business units (GBUs), internal and external stakeholders. This is achieved through a combination of product knowledge and intra-departmental relations, along with editing, writing, database and file management proficiency.
Requirements:
– At least 1 year performing Medical Information related writing scientific response documents, responding to medical and non-medical related consumer healthcare product escalations.
– Knowledge of basic medical information requirements and compliance procedures and ability to understand consumers point of view.
– Ability to organize and collaborate with Medical, Regulatory, Quality colleagues a must.
– Doctorate degree from an accredited college or university (e.g., M.D., ,
PhD, PharmD, or equivalent
– Pharmaceutical industry experience preferred.