Contract Duration: 12+ months
Logistics/Supply Chain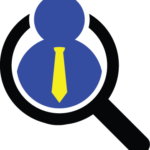 Website Lenox Executive Search
1 Year Contract
The Analyst, Order Management, handles day to day operations of order management dedicated to internal customer needs as it relates to orders fulfillment, and customer supply needs and contractual commitments. Major responsibilities are as follows:
• Order Management
• Customer Inbox and Esker OCR Technology Management
• GBU Alignment and Support
Order Management:
Ensures order management is aligned with business requirements, failure to supply, and production scenarios. This position is responsible for complying with all applicable SOX and internal controls, and maintaining or exceeding all relevant department KPIs. The Analyst is responsible to execute order LMID holds and order management based on supply scenarios, utilizing replenishment schedules, inventory levels, and customer prioritization to allocate stock to customers via sales orders. Must align with Planning and Business on the design and independently execute order allocation strategy.
Customer Inbox and Esker OCR Technology Management:
Manages customer support inbox consisting of orders and inquiries from trading partners maintaining established service levels and continuously closing the loop with inquiry resolution. Primary SME/focal point of Esker OCR technology to manage and validate system checks for automated order creation.
GBU Alignment and Support (Relationship Management):
Provides support to internal stakeholders, as defined by individual or unique customer needs, benchmarking efforts, and collaboration with the department on specific ways to ensure the best level of service. Execute launch strategy with initial launch customers. Integrate continuous feedback and communication to the business on shipments and potential order delays. Responsible for daily communications to business of order fulfillment.
Responsible for taking and entering manual domestic orders via phone, email, fax according to the customer requirements, based on business rules for third party sales process. Validation of data extract in OCR tool (Esker) and solve issues
Customer Service Experience Required. SAP experience preferred. Will be taking phone calls, thus good communication skills. Supply Chain background would be a nice to have. Will have to respond to customer emails within 24 hours. Need to know what to prioritize and multi-task. Experience working from home.
Role remote for now, but good chance will be onsite in the future
Years of Experience: 1 – 3 Years
Please Submit Resume on Word Document