Contract Duration: 12+ months
Manufacturing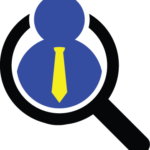 Website Lenox Executive Search
Description
1 Year Contract – Temp to Perm
Boston – Hybrid (wants local candidates – could be all remote)
POSITION SUMMARY
This Commercial Manufacturing and Supply Chain (CMSC) Project Manager will be responsible for supporting the cross-functional project teams executing our CMC and manufacturing strategies within the Cystic Fibrosis (CF) and Type 1 Diabetes (T1D) programs. The position will work with the CMSC leads and interface directly with CDMOs and internal cross-functional teams. The position will track, and report project scope/timeline/milestone status associated with technical transfer (analytical/process), regulatory strategies, product manufacturing, and process validation.
The successful candidate will be detail-driven and have a proven track record in managing and driving project success within the biotech industry. We are seeking an individual with a technical background, solid working knowledge of GMPs, understanding of the drug development pathway through commercialization, experience interacting with external manufacturers/service providers. A strong understanding of risk management will be an asset. The successful candidate will have excellent communication skills, written and verbal, high attention to detail, and the ability to work effectively in cross-functional, matrixed teams.
RESPONSIBILITIES
· Partner closely with area leads to develop and maintain integrated project plans. Identify/communicate interdependencies as well as critical path activities for the project(s).
· Track and monitor key milestones and decision points and work with project team members to meet commitments and drive delivery of project objectives.
· Effectively communicate with team members, and key stakeholders on the status, objectives, risks, and mitigation plans associated with projects
· Organize and maintain team communications including meeting agendas, minutes, decision logs, tasks lists, and risk analyses/mitigation strategies using preferred technologies
· Update and maintain project status tools, such as a project action log, risk register and dashboards
· Assist in the creation and deployment of templates to manage team activities
· Consistently perform duties within established SOPs, and in accordance with GxP requirements, where applicable
QUALIFICATIONS
· Bachelor's degree in engineering, life sciences or related field. Advanced degree (MS, PhD or MBA) and/or PMP Certification preferred. 
· A minimum of 6-8 years of experience in the biopharmaceutical industry. Previous experience in cell and gene therapy preferred. 
· A minimum of 3 years of experience in project management of pharmaceutical products.
· Experience interacting with and/or managing CMOs/service providers.
· Working knowledge of biotechnology, GMPs, and drug development lifecycle.
· Ability to work effectively in a cross-functional, matrixed environment, prioritizing and managing multiple tasks simultaneously, integrating cross-functional issues and balancing competing priorities effectively.
· Expertise in Microsoft suite (Project, PowerPoint, SharePoint, Word, Excel, Outlook). Experience with other PM tools a plus (e.g. Smartsheet, Primavera, OnePager, Kidasa, etc.).
· Excellent oral and written communication skills, including presentation and facilitation skills, to effectively inform key updates & issues across all levels of the organization.
· Strong analytical, problem solving and critical thinking skills, including an ability to combine attention to detail with a big picture perspective.
· Experience with regulatory submissions, manufacturing, or QC/QA experience a plus.
*Please send resume on word document