Contract Duration: 24 Months
Research & Development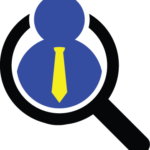 Website Lenox Executive Search
Description
2 Year Post Doctoral Contract role ONSITE in Lexington, MA. MUST HAVE direct LC-MS base Proteomics experience and proteomics data analytics experience. **There is some flex in rate for the right candidate**
Lenox Executive Search is seeking an experienced Postdoctoral Fellow to fill an 2-Year Onsite contractual role with a large, global pharmaceutical company in Lexington, MA. Wonderful Opportunity to join one of the world's top ten pharmaceutical companies as a member of their Structural Characterization US team to support cell therapy product characterization at Analytical Development – Biologics (AD-Bio).
REQUREMENTS for the Postdoctoral Fellow:
Ph.D. in biochemistry, analytical chemistry or related area with relevant research experience is required.
Excellent knowledge and hands-on experience in biological sample preparation and LC/MS based proteomics.
Comprehensive understanding of protein biochemistry and molecular biology is highly desired.
Extensive experience in protein isolation and purification from cells and other biological samples.
High level of proficiency in quantitative proteomics techniques (e.g. label free, iTRAQ/TMT, SILAC) and peptide fragmentation methods.
Solid background and broad hands-on experiences with at least one of the Thermo Orbitrap mass spectrometers: Q Exactive, Plus, HF, HF-X or more advanced models.
Direct experience with UHPLC/nano-HPLC instrumentation is a must.
Proficiency in software tools such as Xcalibur, MaxQuant, Mascot, Proteome Discoverer, Biopharma Finder and Skyline.
Experience with downstream data analytics (multi-dimensional data mining, high dimensional data analysis) is a big plus.
Excellent analytical, organizational and communication skills.
Ability to conduct multiple laboratory and project tasks efficiently.
Ability to work in a team-oriented environment.
General lab competencies such as equipment maintenance and compliance activities.
RESPONSIBILITES of the Postdoctoral Fellow:
Develop and establish mass spectrometry-based proteomics approaches to analyze cell samples to support the development of cell therapy programs.
Work closely with cell therapy group to characterize cell therapy products and impact clinical programs.
Interact with cross-functional teams of biologists, bioanalytical scientists and computational scientists.
Author SOPs, technical reports and manuscripts, as well as present work both internally and externally.
Evaluate and implement new technology platforms to build Takeda's scientific capabilities in cell therapy characterization.
Establish, optimize and maintain the membrane protein characterization workflow using the available resources and apply the workflow to different cell therapy products.
Design and execute proteomics experiments from sample preparation, LC-MS/MS operation to data analysis & interpretation.
Keep accurate and complete records of all scientific experiments according to established procedures and ensure that these records and raw data are properly retained.
Review study results and write proteomics report and other documents as needed.
Present project updates to the group, department and project teams.
Prepare oral or poster presentation in scientific conference and publish study approaches/applications in scientific journal if possible.
Evaluate and bring in new technology platform.
Take responsibility in instrument/system routine maintenance and troubleshooting of Q Exactive Plus mass spectrometer as well as nano-UPLC systems.