Contract Duration: Through 2021, Onsite
Manufacturing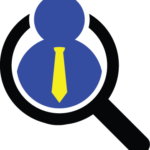 Lenox Executive Search
Description
The Validation Engineer III leads and performs Commissioning, Qualification, and Validation (CQV) activities in support of early phase cGMP clinical manufacturing, fill finish, and QC laboratories. This individual assures validation activities are performed in accordance with applicable Standard Operating Procedures (SOPs), company standards, industry best practices, and regulatory requirements. The individual performs validation program related activities such as: DQ, IQ, OQ, PQ, CQ, RQ, etc.
Essential Duties and Responsibilities:
• Generates and executes CQV protocols for facilities, utilities, equipment (e.g. Autoclaves, Chambers, Rooms, HVAC, etc.), and computerized systems (e.g. Delta V, HPLCs, Spectrophotometers, etc.).
• Performs basic data and statistical analysis (e.g. Temperature, Pressure, etc.).
• Generates complex CQV plans, traceability matrices, and qualification/technical reports.
• Generates qualification protocol deviations and nonconformances.