Contract Duration: 12+ months
Research & Development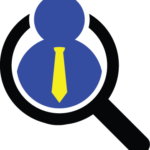 Website Lenox Executive Search
Description
Lenox Executive Search is looking to hire a Process Engineer for a contract position in Lexington, MA with one of our global pharmaceutical clients. The individual will be a key member within a group responsible for performing large scale purification operations/ development, including the capture and purification of non-GMP batches to support development timelines. They will seamlessly collaborate within the framework of cross-functional process development teams including engineers and manufacturing teams. They will possess excellent problem solving abilities, familiarity with bioprocess engineering, and communicate well within our multi-disciplinary environment including manufacturing, quality, and manufacturing technical support teams.
Responsibilities of a Process Engineer:
Perform non-GMP purification runs (pilot scale) to support new product development, material supply needs and demonstration runs for multiple programs spanning all phases of biopharmaceutical development.
Support the transfer of all information including long lead items, batch record development, sample plan building, and on-floor support schedules.
Record, trend, and interpret data in conjunction with key stakeholders.
Actively participate and interact with Process development groups troubleshooting problems, supporting large scale studies, and supporting project goals.
Design and develop pilot scale operating procedures and records suitable for use in the production of non-GMP material
Evaluation and implementation of novel large-scale technologies that meet a generic platform across multiple processes
Assist in the maintenance of a clean and orderly facility
Education and Experience Requirements of a Process Engineer:
BA/BS in the Biological Sciences, Engineering, or related fields.
3-5 years with a BA/BS or 1-2 years with an MS, work experience must be in a Process Development or Manufacturing setting.
Hands-on purification experience, UF/DF, Chromatography, Column Packing, etc. is preferred.
Working knowledge of the Microsoft Office suite is essential.
Must have demonstrated ability to work with process owners and members of other cross functional groups (Building Authentic Relationships).
Must have strong organizational and communication skills, including documentation preparation skills (Global and Cross-Boundary Communication)
Must have excellent teamwork skills (Building Authentic Relationships).
Complexity and Problem Solving