Contract Duration: 12+ months
Manufacturing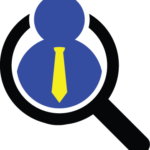 Website Lenox Executive Search
Description:
Contract Position – 1 year – potential to extend
POSITION OVERVIEW:
The instrument engineer will manage the instrument calibration data base for his/her area while providing technical guidance to the end user and instrument technicians.
ESSENTIAL JOB FUNCTIONS:
Instrument Calibration Data Base:
• Creates and controls changes of instrument records and works with approvers for timely processing
• Assures accuracy of data and performs harmonization activities as required
• Defines and creates guidelines for inputs and general content
• Completes review of calibrations in a timely manner
Analysis:
• Leads RCA (root cause analysis) efforts for instrumentation
• Leads Risk Management efforts for instrumentation
• Assures collection of proper data to support failure analysis
• Communicates frequently and as needed with deviation investigators and end users
• Evaluates instrument and system costs long term including analysis of installation/maintenance costs against the cost of possible failures
Parts/Instruments Availability:
• Create stock quantities congruent with supporting analysis
• Assist Reliability Engineer with Functional Equivalent efforts for Metrology
• Works with Stores to develop creative and economical alternatives for long lead time items that may affect site operation (i.e., stocking agreements, standardization, etc.)
• Promotes the standardization of site instruments and instrument installation
General:
• Support the change management system through the completion of action items
• Metrology lead for deviations in area of responsibility
• Support/create corrective and preventive action plans
• Review functional and criticality assessments for new and existing instruments
• Supports and sometimes leads safety initiatives
• Provides technical/procedural guidance to technical writer
• Provides technical guidance to instrument techs (requires working in production areas)
• Maintains training as current
• Presents training and other instrument-related communications to end users, Metrology and others
• Is the main technical (instrument) contact for end users, Quality and Maintenance in his or her area of responsibility
• Attends coordination and shutdown meetings as required with end users and others
• Assists and backs up other instrument engineers
• Support field related activities – 20% (i.e. Deviation GEMBAs, Troubleshooting, instrument walkdowns, and project activities)
REQUIREMENTS:
• Candidate should have a BS in engineering or science related degree with 1 to 5 years relevant experience, or an Associate's Degree with 5 to 10 years of relevant experience preferably in a large scale biotech or pharmaceutical industry, with a good understanding of current maintenance and metrology best practices and common issues addressed by Metrology.
• Familiarization with a CMMS (i.e. ProCal), SAP is a plus.
• Experience with the specification, functionality, calibration and troubleshooting of most of the following instruments is preferred: pressure, temperature, weight, flow, conductivity, chlorine, pH, timers and humidity.
• Frequent movement around the site and into production areas is an essential function of this job.
• Must have excellent written and verbal communication skills, as well as the ability to actively and cooperatively work with cross functional teams.
*Please send resume on word document