Contract Duration: 9++ month, Hybrid Remote
Manufacturing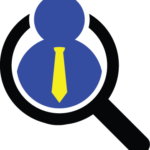 Website Lenox Executive Search
Lenox Executive Search is looking for a Process Excellence Specialist for a contract position with one of our global pharmaceutical clients. This contract is expected to go through June 2022. This role is REMOTE but may be required to come into the office sporadically.
POSITION SUMMARY of a Process Excellence Specialist:
The Process Excellence team optimizes processes and instills a culture of continuous improvement throughout the Company Manufacturing Center. The Process Excellence team leads process improvement initiatives which focus on maximizing site throughput and increasing value realization for internal manufacturing at Company. For each process improvement engagement, the Process Excellence team collaborates with process owners and stakeholders to assess current state, define future state, establish an implementation path, and control strategy. The team identifies performance metrics to demonstrate project effectiveness and reports out regularly on these metrics.
The Process Excellence Specialist will facilitate execution of defined projects, including establishing control strategies to ensure solutions are sustained; analyze work processes across the Company Manufacturing Center and identify solutions to optimize resource utilization; facilitate improvements to documentation, procedures and processes that will enhance efficiency and ensure best practices are implemented.
KEY RESPONSIBILITIES of a Process Excellence Specialist:
Own and drive Organizational Change Management (OCM) activities related to large software roll out projects including:
Building and distributing communication content via email, PowerPoint, updates to intranet sites, etc.
Creating newsletter content
Creating and analyzing feedback surveys
Identifying other opportunities for OCM implementation around key project milestones
Own and implement 5S processes on the production floor
Capture notes and visuals to support To-Be Process Mapping workshops
Own day-to-day tactical execution of improvement efforts at project level; that is, accountable for day-to-day project execution, deliverables, and effective and timely communication (verbal and written presentation).
Author, review, and submit technical and business documentation (such as SOPs and Work Instructions) in support of GMP Operations.
TECHNICAL AND COMMUNICATION SKILLS of a Process Excellence Specialist:
Experience with organizational change management
Technical writing experience
Experience with MS Visio (BusinessOptix, preferred)
Demonstrated ability to apply established interpersonal skills to creatively facilitate communications among various groups with differing views to achieve shared goals.
Strong interpersonal, communication and written skills with the ability to work in a dynamic team environment, manage priorities, and maintain timelines for multiple projects.
PREFERRED EDUCATION AND EXPERIENCE of a Process Excellence Specialist:
Experience with manufacturing and analytical requirements and processes for development, clinical and commercial materials in a cGMP environment, preferred.
Experience with BusinessOptix, Power BI and/or JMP, preferred.
Experience with SDLC project management, preferred
Oral Solid Dose and GMP manufacturing experience, preferred.