Contract Duration: 12 months
Manufacturing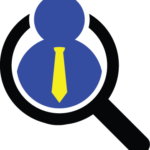 Website Lenox Executive Search
Job Description:

*This is an overnight shift position. The candidate must also be able to work weekends, holiday and overtime as required*
The candidate will work as a line mechanic in a team environment to accomplish the following:
• Maintain and repair pharmaceutical equipment.
• Assist with the installation of pharmaceutical equipment.
• Perform changeovers and setup of pharmaceutical equipment.
• Perform preventative maintenance / corrective maintenance tasks as assigned
• Comply with company policies, SOPs, cGMP and OSHA requirements. Ability to communicate and work constructively with other departments and teams.
• Demonstrate sound organizational, written and oral communications skills.
• Participate in deviation and root cause investigations as required.
• Utilize a CMMS to accurately document the completion of all maintenance activities.
Basic Qualifications:
• Be able to work an overnight position including weekends, holidays and overtime (as required).
• High School Diploma or GED and five (7) or more years' experience working in a maintenance capacity in a pharmaceutical or industrial manufacturing environment or other regulated environment.
Preferred Qualifications:
• Experience with mechanical, electrical and automated packaging equipment.
• Knowledge and experience with syringe and high speed vial filling equipment
• Must be able to work as part of a team and work with minimal supervision.
• Clearly communicate issues and resolutions to management, peers and first shift maintenance team.
• Able to understand basic mechanical and electrical concepts.
• Knowledge of pumps, motors, gear boxes, and drives.
• Proficiency in Microsoft Word, Excel and Outlook.
• Be knowledgeable in LOTO, PPE, Confined Space Entry and Electrical Safety programs.
• Be able to wear all required safety equipment, i.e. safety glasses, hard hat, safety shoes and gloves, etc.
• Proficiency/experience in aseptic gowning
• Knowledge of change control, Infor EAM CMMS, E-Beam, PLC, calibration
• Be able to read electrical drawings, schematics and P&IDs.
*Pharmaceutical, bio, and/or industrial manufacturing experience preferred*
Special Working Conditions:
• Must have a valid driver's license.