Contract Duration: 6+ months, Hybrid
Research & Development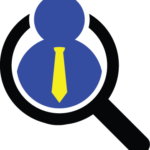 Website Lenox Executive Search
Job description
Lenox Executive Search is looking for an experienced Product Manager (DevTech- Development Core), for a 6+ month contractual role to provide product management expertise to R&D (Regulatory Affairs and Clinical) Products to achieve business opportunities and outcomes, and lead continuous delivery of value using Agile IT life cycle management from product prototyping, development, optimizations, and renewals to product terminations. You will also oversee the development of one or multiple product strategies, fitting into long-term roadmaps, and lead the product priority-setting of capabilities and features in response to our needs aligned with IT architecture, deployment, and product and release management. As part of the team, you will report to the Head of Product Management – Dev Core
RESPONSIBILITIES of the Product Manager:
Contribute, influence, and oversight product-related end-to-end customer/business experiences and influence relevant stakeholders to support and deliver successful product releases.
Manage and influence important partners across business and technology, to develop and convey product strategy aligning capability and features needs.
Maintain- and serve as the communicator- of the product vision.
Influence and contribute to business stakeholders and IT on current business plans, strategies, and future opportunities and developments, providing product recommendations to build a pipeline of meaningful releases.
Use broad knowledge of IT, and new and established technology developments and consult with key players to define and enhance products, develop prototypes, and develop a roadmap for ongoing and new product developments supporting business plans, strategies, and opportunities.
Manage product planning, aligning long-term roadmaps and short-term release plans, and prioritization of the product backlog to keep agile teams unblocked and aligned
Estimate approximate workload requirements and timeline predictions for several professionals and continuously monitor and prioritize product developments and workflow and capacity to deliver the most significant value to the product users.
Monitor product portfolios and business composition, gather relevant data to gain new insight, and adjust roadmaps, offering to optimize performance and effectiveness.
Manage product lifecycle, ensuring all planning, operational, promotional, and change management activities are coordinated to ensure a successful launch, refinement, operation, and retirement.
Use excellent storytelling capabilities to create shared understanding and vision, gain agreement from stakeholders and leadership and promote products to customers and partners.
Manage sustainability of the end-to-end customer experience of products developed, working with business and development organizations to improve user experience.
Communicate issues and successes up and down in the project groups, IT, and the business.
REQUIREMENTS for the Product Manager:
– Bachelor's Degree or equivalent in a scientific discipline, computer science, or business administration. Masters degree preferred.
– 5-7 years or more of relevant professional experience in Pharmaceutical R&D products, IT service delivery, or related area.
– Experience in managing global teams remotely-Experience in design or in implementing solutions or products and preferably experience in R&D domains of Regulatory Affairs and/ or Clinical-Experience with the design of pharmaceutical life science products.
-Professional in-depth knowledge of digital product management.
– Experience in stakeholder relationship management. Influential in orchestrating key stakeholders and product teams to turn product vision into reality.
– Strong interpersonal and communication skills, business acumen, and enterprise knowledge.
– A practitioner of design thinking, with experience in developing and exploiting deep customer insights.
– Work with virtual/agile teams in different locations, aligning and adapting different work, culture, and communication styles.
– Familiarity working in a lean and Agile software delivery team.
– Experience in design or in implementing solutions or products and preferably experience in R&D domains of Regulatory – Affairs and/ or Clinical-
– Experience with the design of pharmaceutical life science products.
– Able to think counterintuitively, out of the box, and is able to convince stakeholders