Contract Duration: 12+ months, remote to start
Miscellaneous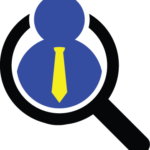 Website Lenox Executive Search
Description:
Oversee implementation of program plan(s) across functional areas to ensure timely and efficient delivery. At entry levels, may oversee a specific project within a program or department.
Responsibilities:
Assists in the coordination and management of projects.
Assist in establishing project timeline, budget plan, resources and headcount.
Provide support to maintain project plan, timeline and track resource utilization.
• Prepare reports on project status.
Identify routine issues which could impede program success.
• May act as internal liaison for project needs, such as interactions with project team members on execution of sub-projects.
Request, gather and maintain competitive information.
• Follows standard practices to obtain solutions.
Basic Qualifications:
• BA/BS in Microbiology/Biology with 1 year experience is required.
• Aseptic technique, clean room environmental monitoring and clean room experience.
• Must be able to be certified in gowning to Grade A to perform this job.
• Practical experience in general microbiology laboratory techniques working with bacteria, yeast and mold.
Preferred Qualifications:
• 3 – 6 Years related experience
• Excellent written and verbal communication skills.
• Knowledge of computer and software application such as Excel and Word.