Contract Duration: 12+ months, Onsite
IT/Technical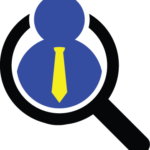 Website Lenox Executive Search
Description
12+ month Onsite CONTRACT role. REQUIRED: Bachelors degree with SAP and Salesforce experience.
Lenox Executive Search is seeking an experienced Technical Project Coordinator to fill an 12+ month contractual role with a global pharmaceutical company in Bridgewater, NJ. 1-3 years relevant experience. Pharma industry experience a plus.
REQUIREMENTS of the Technical Project Coordinator:
1-3 years of relevant Technical Project Coordinator experience
Bachelors degree
SAP and Salesforce experience
Must be able to manipulate data in Excel (advanced Excel skills required)
Excellent writing and oral communication skills
Pharma industry experience a plus
Must be detail-oriented
Must be teachable and willing to learn
RESPONSIBILITIES of the Technical Project Coordinator:
Responsible for coordinating activities and resources in support of technical projects that impact multiple departments, systems, or work-flows with moderate and complexity.
Maintain a detailed project schedule which includes administrative tasks and all sites involved in the project.
Participation in Team Meetings.
Coordinate meetings, including travel arrangements.
Maintain Project Managers calendars.
Ensure coordination of the interfaces with Operations.
Prepare and/or edit meeting minutes, presentations and tables.
Responsible to track project changes and produce updated site based schedule as agreed with project management.
Compile summary documents, e.g. Product Development Plan, management Summary and Target Product Profile.
Collect and include contributions of the Team.
Responsible to take input from the project engineers to develop and maintain the detailed schedule.