Contract Duration: 11+ Months
Manufacturing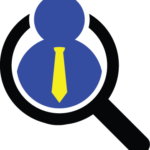 Website Lenox Executive Search
Job Description:
We are seeking a skilled Project manager with experience in biopharmaceutical technical process development, technology transfer and/or regulatory submissions in Chemistry, Manufacturing and Controls (CMC) space.
• The person will be responsible for projects that may include process development, tech transfer from one site to another and regulatory submissions components.
• Previous experience (as a scientist or project manager) in one or more of these areas is a must.
• Experience and/or training in Project Management is a must.
Responsibilities:
• Project Plans – Develop project plans for timelines and resources.
• Manage team meetings, setting agendas, maintaining action tracker and decision logs.
• Reporting – Preparing weekly dashboards on program status in collaboration with technical leads
• Resources – interface with finance to provide actual and forecast HC and spend The candidate will work in collaboration with an MSAT Business Partner.
• The position is in the CMC Project Management & Tech Transfer group within Global MSAT (Manufacturing Science & Analytical Technology) in Industrial Affairs.
Requirements:
• Experience in MS Teams, MS Word, Powerpoint, Excel, MS Project (or other project planning tool).
• Bachelors , Master or PhD in life sciences or engineering required.
• 3 years experience in Project Management
• At least one of the following: experience in biologics drug substance or drug product technology transfer, process development and/or regulatory submissions.
• Strong communication skills