Contract Duration: 12+ months
Research & Development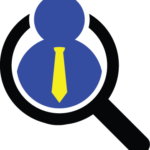 Website Lenox Executive Search
Lenox Executive Search is seeking an experienced eBuy Purchase to Pay Project/Planning Manager, to fill a 12+ month onsite contractual role, with a leading global pharmaceutical company in Cambridge, MA.
Note: Position requires full Covid vaccination.
Description:
The eBuy Project Manager will provide support on all aspects of purchase to pay for a defined business unit. This individual will facilitate the cross functional preparation and processing of all non-catalog activity, as well as reporting and monitoring of requisitions through approval. The project manager will own and resolve issues within the purchase to pay model and serve as liaison with the full eBuy Project Management Team.
The eBuy Project Manager will also assist with various project activities in support of project initiation, planning, execution and closing. This includes support of project schedules and budgets, cost tracking, status reporting, project communication, information gathering, coordination and facilitation of meetings, tracking and resolution of issues, and tracking risks and resources. The project manager will plan and manage small, well-defined projects or sub-projects under the general direction of the lead eBuy project manager.
RESPONSIBILITIES:
Facilitate Purchase to Pay activities on behalf of the business
Strong analytical skills with focus on overall process and support services for customers and the organization as a whole
Strong communications skills and the ability to work well in a cross-functional team
Strong documentation skills, with a high attention to accuracy & detail
Extremely responsive and adaptable to changing business requirements
Coordinates and facilitate team meetings/ stakeholder meetings / external vendor meetings
Provides regular communication to help guarantee high level of service for timely and accurate deliveries of product(s) and services
Escalates issues appropriately and promptly to ensure optimum customer satisfaction
Effectively sets priorities in order to meet workload, commitments and all applicable established departmental goals
Anticipates and manages workload by escalating to their respective team &/or Manager, as required, to meet current workload requirements
Ability to think critically, "outside the box", for customer satisfaction and resolution &/or escalation of issues
Comfortable working in a fast-paced, deadline driven environment. Able to manage multiple tasks and set priorities to ensure completion of daily responsibilities and assigned workload.
Positive, self-starting, flexible and forward-thinking individual with strong organizational skills who can work both independently and in a team environment
Teamwork is embraced and highly regarded; The ability to work in a fast paced environment is a must along with being able to communicate well between team members, departments & or cross functionally
Active participant in process improvement initiatives
Maintains the overall P2P documentation library ensuring that all documentation is established, maintained and retained as necessary in project databases
Qualifications
Bachelor's Degree or related business experience
3+ years of project management experience
Previous experience with Purchase to Pay (eBuy experience a plus)
Customer Service experience
Excel, Access, GCET or database management
Certificate or training in Project Management a plus
Highly detail-oriented and excellent communication skills
Ability to work effectively with minimum supervision
Ability to work independently
Ability to work transversally – both across functions and across business units
Highly organized
Thoughtful, timely communication
Problem solving
Motivated by process improvement