Contract Duration: 12-18 Months
Manufacturing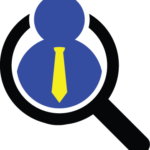 Website Lenox Executive Search
Description:
Contract expected to run through all of 2022
The QA Labeling Review Associate is responsible for ensuring the safety, efficacy, purity, and quality of manufactured products through compliance with relevant quality standards, regulations and established procedures. They support the review of labeling, assemble and review supporting files, utilize the Webcenter System, review documentation for compliance with relevant quality standards, relevant regulatory councils, and other regulatory requirements and perform administrative tasks.  Primary focus will be supporting label review for a massive product label transition project.
This role will be primarily onsite. Potential to go at least partially Remote in time.
Qualifications:
– 1 – 5 Years of Experience,   2 Years preferred.
–  Preferred experience in an FDA cGMP regulated environment and quality assurance.
– Experience with computerized document management systems is a strong plus.