Contract Duration: 6+ months
Manufacturing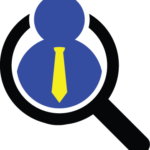 Website Lenox Executive Search
Description:
Lenox Executive Search is seeking a GMP Quality Assurance Associate I to fill a 6++ month contractual role with a leading global pharmaceutical company. The candidate would be responsible for the site's Supplier Change Notice process which includes logging, triaging, assigning, and determining level of criticality. Will be working REMOTE 3 days a week and 2 days a week Onsite. May increase to 3 to 5 days onsite in November if Covid restrictions allow.
Responsibilities:
-Responsible for tracking completion and preparing presentations for management meetings.
-Updating Standard Operating Procedures (SOPs)
-Serves as a backup for various Quality Supplier department tasks. Previous experience in a GMP environment is a must.
-Quality background strongly preferred but not required.
-Ability to voice and escalation issues to management
-Well organized and able to complete tasks before implementation deadlines.
-Able to communicate clearly in written and oral formats.
Requirements:
– Bachelor's degree preferred but not mandatory.
– Worked in GMP environment.
– Quality experience
– Well oorganized
-Proficient in Excel. Person will be logging info and entering it to another system.
-Able to work independently in a fast-paced environment
-Require minimum supervision.