Contract Duration: 7-12 month
Manufacturing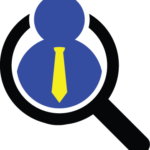 Website Lenox Executive Search
Lenox Executive Search is seeking an experienced Quality Assurance Associate II, to fill a 7-12 month onsite contractual role, with a leading global pharmaceutical company in Ridgefield, NJ.
Note: Position requires full Covid vaccination.
Description:
-Candidate would be responsible for revamping Quality Supplier Management Standard Operating –Procedures (SOP) and assisting in the management of the Supplier Corrective Action Report (SCAR) program.
-Candidate will be responsible for tracking completion and preparing presentations for management meetings.
-Additional Quality department tasks will be assigned as time permits, including assisting with tracking and generating Quality Agreements.
-Previous experience in a GMP environment is a must. Prefer candidate with Quality background, but not required.
-Needs to be well organized and able to complete tasks by requested deadlines.
-Needs to communicate clearly in written and oral formats.