Contract Duration: 11+ months, Hybrid
Manufacturing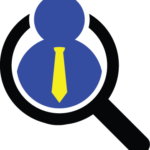 Website Lenox Executive Search
Job description
Lenox Executive Search is seeking an experienced Quality Assurance Associate II (Pharma GMP) to fill a 11+ month contractual, Hybrid position with a leading global pharmaceutical company. In this role you will review and approve master production records for the timely initiation of GMP manufacturing activities.
RESPONSIBILITIES of the Quality Assurance Associate II:
• Reviews executed batch records and related documentation, resolves compliance issues and dispositions lots of drug substances, bulk drug product, drug product and clinical materials for use in clinical trials
• SME for Quality in vendor meetings for raw materials, excipients, cell banks and plasmids
• Perform lot release Quality Review of manufacturing and quality control records to ensure compliance with specifications and regulations.
• Ensure that all requirements, as stipulated in the appropriate QTA, have been met.
• Issue/Review documentation, i.e. Deviations, CAPAs, OOS etc., as they occur.
• Write and revise SOP, forms, WI, and any other document types
• Assist with internal and external audits.
• Lead compiling data analysis and metrics for QMR, KPIs, and other reportable forums may be requested.
• Assume additional responsibilities as assigned.
REQUIREMENTS for the Quality Assurance Associate II:
• Bachelor's degree and/or 10+ years of relevant experience; Masters preferred
• Minimum 8 years of experience in Quality Assurance
• Working knowledge and ability to apply Quality principles and cGMPs in conformance to standards, preferably gained from working in a manufacturing, QA or QC environment.
• Demonstrated ability to interact and communicate effectively, both written and verbal, with peers, management, auditors, and consultants.
• Must have excellent attention to detail, project and time management skills, and the ability to manage multiple priorities with aggressive timelines.
• Preferred experience with outsourced manufacturing and testing operations
• Working knowledge of MS Office products including Word, Excel, Outlook, PowerPoint, and Project.