Contract Duration: 6-12 months, onsite (Temp to Perm)
Manufacturing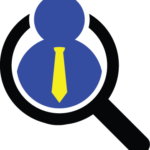 Website Lenox Executive Search
OBJECTIVES:
•       Perform Quality Assurance activities associated with commercial cGMP biologics drug substance manufactured.
•       Responsible for review of batch records and associated documentation in support of timely commercial drug substance batch disposition.
•       Provides assistance to site personnel performing deviation investigations, CAPAs, and change controls.
•       Focused primarily on providing support and guidance on non-complex and routine quality-related issues.
ACCOUNTABILITIES:
•       Performs documentation review thoroughly, with a high attention to detail, using working knowledge of quality concepts and internal procedures and controls.
•       Supports GMP compliance with time spent in the Manufacturing environment on a regular basis.
•       Analyzes and interprets projects, studies, or investigations to determine next steps in consultation with management. Makes basic decisions independently. Reviews more complex decisions with management.
•       Identifies and resolves basic technical issues using problem-solving skills, in consultation with management.
•       Assesses deviations assigned a direct root cause, defined CAPAs, and entry-level change controls.
•       Revises department-specific controlled documents independently.
•       Receives minimal supervision on routine work assignments. Receives specific instruction on new assignments.
•       Identifies and proposes Quality Process and system improvements.
•       Complete mandatory training within required timeframe.
•       Performs additional duties, as assigned, including support of Compliance and Supplier Quality functions.
REQUIREMENTS: 
•       BA/BS (or Master's) in any Life Science discipline preferred, and/or 3-5 years' experience in Regulated (food, medical device, or pharma/biotech) industry.
•       Understands and applies good working knowledge of quality and GMP principles.
•       Familiarity or experience with the following is preferred: Auditing; basic statistics; Internal / External Auditing; Peer review/approval of documentation; Quality Training; Quality Improvement Tools (Risk Assessments, flowcharts, root cause analysis); Supplier Quality; Technical Writing and Review; Writing/reviewing/approving investigations
•       Ability to handle multiple tasks concurrently and in a timely fashion.
•       Good interpersonal skills and ability to work effectively and efficiently in a team environment to accomplish goals.
•       Excellent verbal and written communication skills and ability to communicate effectively with site personnel, peers, and management.
•       Must be able to read, write and converse in English.
•       Must display eagerness to learn and continuously improve.
•       Positive work attitude that supports teamwork and continuous improvement.
•       Must be experienced in Microsoft Office applications, especially Word, Excel and PowerPoint.
•       Certified Quality Auditor (CQA) a plus
OTHER REQUIREMENTS:
•       May be required to wear personal protective equipment (PPE) and other clean room garments daily.  This may include: safety shoes, safety glasses, aprons, face shields, lab coats, full body gowns, hair nets and gloves and hearing protection.
•       May be required to participate in an on-call rotation for off-shift coverage or occasionally work off-shift hours to help support a 24-7 manufacturing department.
•       Willingness to travel to various meetings or training, this could include overnight trips.
•       Requires approximately 5% travel.
**SHIFT DESIGNATION **
Sun – Wed  6 AM – 4:30 PM
Wed – Sat 6 AM – 4:30 PM