Contract Duration: 12+ months
Manufacturing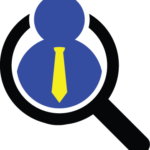 Website Lenox Executive Search
1 Year Contract – Framingham, MA
Strong Earnings Opportunity
Must be Vaccinated
Job Description:
· The Quality Control department supports the Seprafilm (medical device) and Sodium Hyaluronate (active pharmaceutical ingredient) GMP operations.
· The department performs analytical testing on intermediate, in process and final product materials using a variety of equipment to include GC, FTIR, UVVIS, and physical property instrumentation.
· Supports Biosurgery Business by performing in-process, stability, and release testing for Biosurgery Product lines.
Core Responsibilities:
· Perform Assays in accordance with SOPs for release, stability, and in-process samples.
· Review peer data including data transcription, data calculation and log entries.
· Lab general duties including cleaning, glassware, washing etc. Initiate DCR when assigned.
· Train on all documents assigned to training plan and complete training as assigned.
· Receive, verify, and log incoming samples.
· Participate in audits.
· Perform PM calibration on lab equipment.
· Conduct Safety and weekly compliance walkthroughs.
· Responsible for adherence to policies, procedures, and SOPs
· Participate in Lab Investigations.
· Perform OOS Investigations as Analyst.
· Adhere to site Quality and Safety Policies.
· Work towards accomplishment of Site Goals.
· QC testing of in-process, stability, and release samples in a GMP lab
· Support lab operations.
· Participate in lab meetings.
· Perform or Participate in Equipment Qualifications.
· Participate in bringing in new equipment (spec, URS, etc.)
· Early troubleshooting of assay/equipment issues.
· COA Filing and Sample Disposal.
· Coordinator Roles that can be assigned: Monthly Log Changes. Documentation Controls Reserves Metrology Purchasing Assay Occasion Tracking Data backup
Basic Qualifications:
· Bachelor's Degree or equivalent in science. 0-2 years lab experience.
· Preferred Qualifications:
· Experience in laboratory techniques such as but not limited to pH, GC, UV/VIS and FTIR.
*Please send resume on word document