Contract Duration: 12+ months
Manufacturing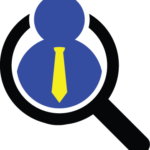 Website Lenox Executive Search
Description
Lenox Executive Search is seeking a Quality Control Sr. Specialist, for a 12 month contract position with one of our global pharmaceutical companies, working onsite in Boston, MA.
Key Responsibilities of a Quality Control Sr. Specialist:
Analysis of cGMP solid oral dosage samples utilizing various analytical techniques
Perform testing independently following established methodology, procedures and SOPs
Participate in executing method validations and/or method transfers
Troubleshoot analytical methods with the assistance of supervisor when necessary
Maintain accurate testing records and adhere to cGMP/GDP expectation
May be required to author and review data, SOPs, analytical methods, protocols and reports
Participates in compliance related teams working towards the goal of continuous improvement.
Minimum Qualifications of a Quality Control Sr. Specialist:
BS/MS and 4+ years of relevant work experience
Advanced knowledge of cGMP in a pharmaceutical setting
Proficient in basic analytical techniques in a QC/commercial setting (e.g. HPLC, dissolution, GC, KF, etc.), including method validation/transfer
Experience with both drug substance and drug product (oral solid dosage forms) testing
Must be a committed team player and collaborator
Additional Desired Skills of a Quality Control Sr. Specialist:
Experience with electronic notebooks
Experience with computerized Quality Management Systems