Contract Duration: 12+ months
Manufacturing
This position has been filled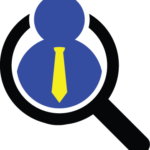 Website Lenox Executive Search
QC Analyst I (3rd Shift) HOURS: Monday – Friday from 10pm-6:30am and as needed (FLEXIBILITY TO CHANGE BASED ON NEEDS). Weekends required as needed
Some flex in the start and end times may be allowed. Weekend flexibility required.
The candidate will perform Environmental Monitoring of Grade A, B and D clean room environments, paperwork, data review and data input into computerized systems. Additional duties will include review and creation of standard operating procedures, out of specification investigations and report writing. Development into duties beyond those described is possible for more qualified candidates based on the business needs and candidate's background. The candidate must be able to accommodate a flexible work schedule. Standard work week will be Monday through Friday. Physical Requirements include the capacity to lift and carry up to 20 pounds, kneel, reach and stretch, and to stand for at least 4 hours.
Basic Qualifications:
• BA/BS in Microbiology/Biology with 1 year experience is required.
• Aseptic technique, clean room environmental monitoring and clean room experience. Must be able to be certified in gowning to Grade A to perform this job.
• Practical experience in general microbiology laboratory techniques working with bacteria, yeast and mold. Preferred Qualifications:
• Excellent written and verbal communication skills.
• Knowledge of computer and software application such as Excel and Word.