Contract Duration: 12+ months, REMOTE
Research & Development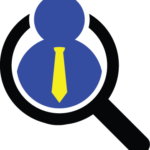 Website Lenox Executive Search
Description
ROLE HIGHLIGHTS:
– Remote role
– Regulatory Affairs experience required
– Review and approve advertising and labeling for personal care products.
– Will work with multiple groups internally
– Cosmetic or skin care business background highly preferred
SCOPE OF RESPONSIBILITIES:
– The successful candidate will possess strong communication, negotiation and influencing skills.
– He/She will be at ease working in a matrix environment and display the necessary multicultural sensitivity in such a Global context
– He/She will bring creative & innovative ideas to the table to support the personal care portfolio.
– He/She will work with maximal autonomy under the supervision of the Scientific Affairs Category Head for Personal Care
DUTIES:
– Assists with the identification of new product opportunities and consumer unmet needs, generate product evaluation summaries and novel regulatory development pathways
– Responsible for working with the multi-disciplinary product teams to develop new advertising, concept review and approval, and competitive challenge research/responses.
– Assists with the life cycle management (LCM) of the pharmaceutical and non-pharmaceutical products in the portfolio.
– Responsible for review and approval of all advertising and promotional materials for assigned products.
– Supports and conducts research into the regulatory requirements for the registration of medical devices, combination medical device/OTC, dietary supplements, OTC monograph drug products, NDAs and/or ANDAs leading to preparation and health authority notification as needed
– Assists in the analysis and interpretation of government regulations.
– Review and approves labeling and advertising for OTC drugs, medical devices, cosmetics and/or dietary supplements.
– Assists with the provision of accurate and timely risk assessments for new product concepts
– Helps ensure that all documents to be submitted to regulatory agencies have been evaluated to assure completeness, scientific accuracy, regulatory compliance with global and/or local submission standards and are organized in a manner to facilitate agency review.
– Supervise and coordinate all regulatory activities required for submissions to regulatory agencies for assigned products.
– Provide regulatory strategy and intelligence for due diligence and business development initiatives.
– Researches competitive product approval status and emerging FDA requirements to support timely approval of submissions.
– Contributes to interdepartmental projects and supports the provision of regulatory and technical information.
– Provides assistance and represents Regulatory Affairs by participating as a team member on approved projects and programs.
– Works with various regulatory personnel at all levels to solve regulatory issues and support other business unit objectives.
– Supports the product launch and maintenance of NDA & OTC drugs, cosmetic, medical device and/or dietary supplements
– Works closely with Canada CHC specifically as part of the North America region.
REQUIREMENTS:
Education: – Minimum B.S.; M.S., Pharm D, MD, PhD or equivalent preferred
– Regulatory Certification (RAC) preferred
– Up to 3 years of experience in Regulatory Affairs
– Demonstrated success in co-developing regulatory strategies in OTC environments; possesses a strong knowledge of the regulatory requirements to support the region
– Fluent English required; additional languages desirable
– Effect collaborator in cross-functional teams