Contract Duration: 6 months with the potential to extend
Research & Development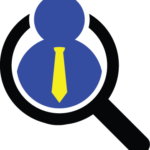 Website Lenox Executive Search
Description
Boston – Contract with Potential to Extend
Job description:
Company is seeking a highly motivated, collaborative histotechnologist to join the Preclinical Safety Assessment (PSA) department located at our Boston facility. PSA is a global function responsible for the design and conduct of comprehensive nonclinical safety programs for the evaluation of candidate therapies at all stages of discovery and development. As a member of the Discovery and Investigative Pathology team, this person will contribute experimentally to accelerate our projects and provide novel therapies for the treatment of serious diseases with unmet medical needs. The ideal candidate will be responsible for performing a variety of routine histology and molecular pathology procedures under the supervision of the Histology laboratory manager and pathologists. This person will work closely with other histotechnologists to maintain a highly functional Histology laboratory required to meet the scientific needs of various disease areas, to uphold compliance policies of the laboratory and to ensure the delivery of high-quality work while maintaining a pleasant and efficient work atmosphere.
Key responsibilities include
– Conduct routine histology and molecular pathology techniques including processing, embedding, microtomy, histochemical staining, and immunolabeling of tissue samples in accordance with established procedures within a Histology laboratory.
– Collaborate with scientists to optimize collection, preservation, and preparation of biological samples for histology processing
– Learn and adapt new histology, imaging and/or other techniques in collaboration with scientists and pathologists.
– Organize and compile results in support of data interpretation and sharing with team members in a timely manner
– Support experimental work through active collaboration with other laboratory personnel and cross-functional scientists through timely, effective oral and written communication
– Perform routine maintenance and monitoring of laboratory equipment, keep accurate laboratory records, and ensure proper archiving of pathology specimens.
Minimum Qualifications
– Bachelor's or master's degree in Biological Science or Medical Technology, or other related discipline with 1 to 3 yrs. working experience in a research/clinical laboratory.
– Histochemical tissue staining and immunohistochemistry skills, histology slide scanning; familiarity with digital pathology platforms would be an advantage.
– Ability to multi-task, prioritize and provide timely, high-quality results on multiple projects in a fast-paced environment
– Excellent written and oral communication skills
*Please send resume on word document