Contract Duration: 12+ months
Research & Development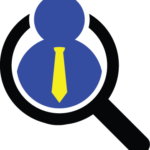 Website Lenox Executive Search
Description:
Biologic Drug Product Development (BDPD) is responsible for the late-stage biopharmaceutical formulation/fill finish process development, process scale up, and technology transfers to manufacturing or CMO. This multi-disciplinary team interacts intensively with many functional groups, including early formulation, process development, analytical, regulatory, clinical, and commercial manufacturing, for the pipeline product development. BDPD has also provided technical support for commercial manufacturing, clinical trial material production, manufacturing deviation investigation, process tech transfer/ validation, and regulatory response.
We are looking for a Research Associate II to join our dept. The incumbent will be responsible for preparing buffer and formulation solutions, conducting protein sample analysis using different analytical techniques, including HPLC, Microflow imaging, HIAC, spectrophotometry, NIR, etc. The associate will be responsible for maintaining and testing stability samples (including frozen bulk, lyophilized drug product and formulation buffers). Experimentation may include IV administration studies along with time out of refrigeration analysis. Additional studies may include fill finish process development (e.g. mixing, filtration, filling and lyophilization), writing for frozen bulk development for technical report/manuscript, and development of NIR fiber optics for residual moisture analysis. Other responsibilities will include presentation of study results both inside and outside group.
The candidate must be self-motivated, with 3 to 6 years of experience, with a good understanding of protein biochemistry and biophysics.
*Please send resume on word document