Contract Duration: 12+ months
Research & Development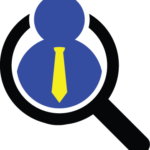 Website Lenox Executive Search
Lenox Executive Search is seeking a Research Associate II to fill a 12+ month onsite contractual role, with a leading global pharmaceutical company in Waltham, MA.
Note: Position requires full Covid vaccination.
Description:
Genomic Medicine CMC, Purification Process Development – RA II Job Requirements:
Skills/Experience:
• Hands on experience with purification process development – Anion Exchange Chromatography using AKTA systems, – Hydrophobic Chromatography
Experience with filtration and tangential flow filtration operations (TFF)
Must be able to work effectively within the purification teams and across different functional team.
Knowledge of biochemistry, biochemical / bioengineering subjects
• Experience: 3 to 6 years of experience in biologics, viral production, or a related field

RESPONSIBILITIES:.
• Operate in viral vector process development lab under Biosafety Level 2 lab environment, and strictly follow safety procedures and requirements.
• Responsible for set up, installation and operation of process development experiments and project goals with minimal supervision once trained.
• Plans and prioritizes concurrent experimental procedures, document in lab notebooks.
• Comfortable and willing to complete experiments, occasionally by working long hours.
• Ability to communicate effectively and inform issues related to lab and/or routine activities to Supervisor and help.
• Proactively identify issues and suggest solutions in collaborative and multidisciplinary environment.

REQUIREMENTS:
• Master degree in biological sciences or engineering is preferred.
• Bachelor in biochemical / bioengineering /biological sciences with relevant experience will be considered.