Contract Duration: 6+ Months, with potential to Convert
Research & Development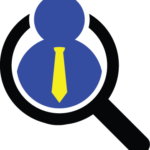 Website Lenox Executive Search
Toxicology Research Associate II, Preclinical Safety Assessment
(6-month contract with possibility to convert to full time based on performance)
Job Description
Lenox Executive Search has a client in Boston seeking a highly motivated Research Associate to join their In Vitro Toxicology team located in Boston, MA. This individual will join a team of toxicologists and safety pharmacologists working to design human and preclinical animal in vitro models to support prioritization and de-risking of novel therapeutic agents throughout the drug discovery and development process. The ideal candidate will have a strong scientific background in the culture and maintenance of human cells, such as human iPSC-derived cardiomyocytes to model tissues and organs for drug screening and mechanism of action experiments to support drug discovery projects. Proficiency in various molecular and cellular technical skills is required. The applicant must be a demonstrated team player, adaptable to changing needs and able to work closely and responsively within their team. This position will work closely with stakeholders from several functional areas including toxicology, chemistry, DMPK, and research. Excellent communication and people skills are required.
Key Responsibilities:
· Culture of complex human cellular models for drug screening and proof of mechanism studies
· Contribute to the development and implementation of in vitro assays to support the selection and de-risking of potential drug candidates through close interactions with discovery toxicologists, medicinal chemists, and research functions
· Conduct and report results from the tiered strategy toxicological profiling experiments
· Work closely with cross-functional teams (i.e., HAT, DMPK, Safety Pharm) to conceive, develop, and deploy bespoke organotypic investigative/screening assays to better inform on potential safety liabilities
Minimal Requirements:
· The qualified candidate will have a BS or MS degree with 2+ years relevant work experience, and relevant experience in Cell Biology, Molecular Biology or a related discipline
· Strong technical understanding of general laboratory techniques
· Extensive experience in cell culture and sterile techniques is required
· Excellent multi-tasking skills, attention to detail and ability to work independently are required
· Flexible schedule, including willingness to work intermittent weekends, is required
· Maintains accurate and reliable record keeping including database management, notebooks, and all other pertinent documentation.
· A desire to be part of a highly innovative company aimed at transforming the lives of people with serious diseases, their families and society