Contract Duration: 12+ months
Research & Development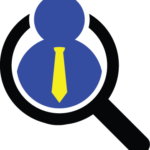 Website Lenox Executive Search
1 Year Contract – Boston/2 days Remote
Job Description:
*This role requires full vaccination against COVID-19 as a condition of assignment, subject to a valid and approved medical or religious accommodation*
Must haves Experience with:
• At least 3 years industry lab-based experience
• Cell culture or PCR
• ELISA
Preferred Experience:
• HPLC
• Quality control (QC) experience
• Statistical software skills (JMP, Graphpad Prism)
OBJECTIVES:
1. Independently use appropriate experimental procedure to accomplish an assigned project or design and implement new methodologies to address specific research questions.
2. Prepare technical reports, summaries, protocols, and quantitative analyses of experimental procedures, data, and conclusions. Author and/or edit lab procedures and quality records under Quality Assurance program.
3. Communicates and/or presents results of own work, both oral and written results to supervisor, monthly/annual progress report meetings, and/or project teams. Participates in project planning strategy and overall project execution. May be responsible for a larger project area or multiple smaller projects.
ACCOUNTABILITIES:
1. Routinely perform and participate in on-going experiments regarding all assigned programs that also encompass independently designing new or modifying/optimizing current procedures and/or techniques as needed.
2. Develop, design, and implement new procedures by researching and extracting information from scientific literature and/or collaborating or consulting with internal and external personnel to drive progress on research projects.
3. Make detailed observations, record, organize, analyze data, and interpret results in a clear and logical format (e.g., graphs, charts, summaries, etc.). Make routine sound scientific conclusions and decisions within assigned programs; assemble and interpret own data for internal presentations.
4. Recognizes inconsistencies and interprets experimental outcomes. Identify problems with experiments and troubleshoot solutions.
5. Participate in technical transfer of protocols to outsourced companies, provide reagents, and act as troubleshooting contact to external company.
6. Low degree of supervision required within assigned project area.
7. May act as lead worker and be able to train or provide work directions for Research Associate I, II, and/or student interns.
8. Independently implement methods using journal articles and/or other scientists as resources, with a medium degree of supervision.
9. Write and maintain accurate, complete, and timely data in laboratory notebooks. *Mammalian cells required.
3. Expertise working with virus infectivity assays preferred.
4. Knowledge of theoretical basis and concepts of experimental design and how they fit into overall project goals.
5. Maintain familiarity with current applicable scientific literature and contribute to the process of a project within her/his scientific discipline, as well as investigate, create, and develop new methods and techniques for project advancement.
6. Personal motivation to expand applicable scientific knowledge through reading and by attending seminars and research meetings.
7. Be well organized, detail oriented, able to effectively prioritize, eager to learn, interact cooperatively and effectively with others in a team environment, and consistently demonstrate reliability and responsibility.
8. Able to work independently with minimal supervision as well as collaboratively in team projects.
9. Possess good oral and written communication skills.
10. Possess advanced word processing, data entry, data presentation and analysis computer skills.
11. Comply with standard lab safety practices and standard operating procedures.
12. MS Degree in Physical or Life Sciences and 3 years laboratory experience, or
BS Degree in Physical or Life Sciences and at least 5 years laboratory experience.
13. Possess a combination of education and experience in a physical and/or life science to work independently, serve as a resource for researchers, train new technicians, and help solve problems with instrument operation.
* Please send resume on word document