Contract Duration: 12+ months
Research & Development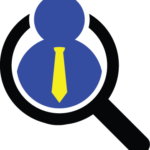 Website Lenox Executive Search
Lenox Executive Search is seeking a Research Associate III, to fill a 12+ month contractual role with a leading global pharmaceutical company located in Cambridge, MA. Our client is committed to be a world-class biologics research organization bringing next generation, transformative therapies to their patients. Their global Large Molecule Research (LRM) platform consists of five sites, and approximately 550 personnel focused on antibodies, nanobodies and synthorins as therapeutic modalities. The platform enables and partners closely with other research platforms and therapeutic areas (Immunology, Oncology, Rare Disease and Neurology) in the discovery and ultimate delivery of new candidate molecules into our pipeline.
To continue to build on our success in these efforts we are seeking an experienced, versatile, and self-driven individual to join the Antibody Discovery group. This position will directly contribute to lead discovery efforts of next generation biotherapeutics across all therapeutic areas, with strong focus on multi-specific modalities. The successful candidate will have demonstrated in-depth understanding of in vitro display methodologies (i.e., mammalian, phage or yeast), antibody discovery workflows, protein engineering, sequence analysis and excel in a fast-paced environment. The candidate will be responsible for advanced lab activities, including platform technology and innovation, and is expected to impact at the organizational level in a matrix team environment.
This is an exciting opportunity to join a group of accomplished scientists focused on the design and realization of advanced therapeutic modalities.
Responsibilities:
• Execute discovery campaigns using phage- and yeast-displayed antibody libraries.
• Execute hands-on lab work to apply molecular biology, high throughput screening and rational antibody engineering techniques to generate therapeutic lead molecules.
• Develop HT-amenable biochemical assays (ELISA, flow cytometry) in support of hit identification.
• Manage several projects simultaneously and act as point of accountability for in vitro display efforts on projects.
• Work collaboratively with other antibody discovery teams, locally and globally.
• Analyze and present data, both in written reports and oral presentations.
• Effectively manage projects and resources to maximize progress.
Qualifications:
• Master's degree in Biochemistry, Molecular or Structural Biology or a closely related field with focus on antibody engineering plus minimum 1-year relevant research experience in an academic or biopharmaceutical setting or Bachelor's degree with 4 years minimum relevant research experience.
• Experience with phage display, molecular biology, mammalian cell culture and high-throughput binding screening is required.
• Experience with biochemical assay development and multi-specific modalities is highly preferred.
• Highly analytical mind, attention to detail, and organizational skills are critical.
• Self-starter with a strong sense of responsibility, integrity, and a collaborative spirit.
• Ability to work independently to design and trouble-shoot experiments.