Contract Duration: 12+ months
Research & Development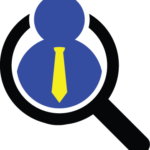 Website Lenox Executive Search
Job Responsibilities:
We are seeking a highly motivated and talented Research Associate III to join our Developability & Preformulation Sciences (DPFS) group. DPFS is part of the global Biologics Drug Product Development organization, a critical R&D function enabling the manufacturing of stable and deliverable dosage forms along the complete development timeline from molecule selection to commercial tech transfer. You will be part of a team with global responsibility for enabling candidate selection within the company's promising pipeline of biotherapeutics, for determining the formulation space for a variety of biotherapeutic modalities, and for charting the roadmap to continuously improving capabilities in the prediction, characterization, and control of the molecular liabilities that limit the development of stable and manufacturable drugs. You will be responsible for timely execution of laboratory studies in support of developability assessments and preformulation workflows. In addition, you will support research activities focused in the areas of therapeutic candidate credentialing technologies, characterization of protein solution properties, and the molecular basis of high concentration behaviors.
Basic Qualifications:
Candidates are required to have at minimum a BS in Biochemistry or a related discipline with 5 years of relevant laboratory experience or an MS in Biochemistry or related discipline with 3 years relevant experience. The successful candidate must have a good work ethic, be team- and project-focused, and be motivated to produce high quality data on an aggressive timeline. A good understanding of protein structure, chemistry, and degradation mechanisms is required.
Preferred Qualifications:
The successful candidate should have good communication and presentation skills and possess a good working knowledge of the fundamental biopharmaceutical principles of developing injectable biologic drug products. Practical experience with biochemical and biophysical characterization methods such as chromatography, electrophoresis, UV/CD/fluorescence spectroscopies, calorimetry, light scattering, and sedimentation is preferred.