Contract Duration: 12+ months
Research & Development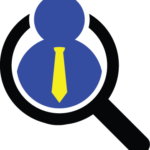 Website Lenox Executive Search
Description
Lenox Executive Search is seeking to fill a contract role for a Research Associate with one of our global pharmaceutical clients. This is a one-year contract with the candidate expected on-site in Boston, MA.
Position Overview of a Research Associate:
We are seeking a motivated and highly energetic senior associate scientist to join the Neuromuscular group, focused on developing novel treatments for devastating neuromuscular disorders. The successful candidate will play a key role in supporting all activities of the team, by providing rigorous scientific skills, with a particular emphasis on molecular biology techniques. The incumbent will have the opportunity to be exposed to all the programs of the group, and work along several scientists within the team as well as outside of it.
Key Responsibilities of a Research Associate:
Specifically, the remit of the candidate will be to:
Lead the technical development of novel gene therapy strategies for neuromuscular diseases, by providing expert support to the scientists in the team (e.g., construct design, QC and validation)
Ensure team's accountability and adherence to company's quality guidelines and requirements
Support development of appropriate translatable in vitro models of muscle disease
Lead and monitor CRO-based activities
Develop and maintain a culture of teamwork and collaboration.
Possess strong presentation and communication skills, and the ability to work in a team-oriented environment.
Basic Qualifications of a Research Associate:
BA in life science or related fields with at least 2-4 years of experience as associate scientist in an academic or biotech/biopharma lab.
Strong molecular biology expertise (etc., cloning, vector design, PCR, RNA-Seq, protein evaluation assays, etc.)
Strong organizational skills and attention to detail.
Ability to effectively communicate ideas and document research.
Experience with biology of muscle and or CNS is a plus but not required.
Candidates must be authorized to work in the USA.