Contract Duration: 12+ months, Onsite
Research & Development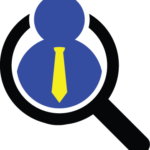 Website Lenox Executive Search
Description:
Lenox Executive Search is seeking to hire a Research Scientist with experience in establishing and maintaining induce pluripotent stem cells (iPSCs) and iPSC-based disease models. The successful candidate should be highly self-motivated, have outstanding technical and communication skills, and be capable of working independently on the design and execution of experiments. Above all, we are seeking a motivated and collaborative individual with a passion for stem cell biology and disease modeling who enjoys working in a fast-paced, highly collaborative team environment.
Requirements:
A strong candidate must be able to:
· Carry out complex laboratory work related to stem cell biology and disease modeling for the maintenance and differentiation of human iPSC-derived cultures using aseptic culture techniques.
· Implement methods to query gene and protein expression by immunofluorescence/confocal microscopy, qRT-PCR, and/or Western Blotting.
· Accurately and reliably execute protocols for cell model and assay development.
· Maintain accurate and reliable records, including database management, notebooks, and all other pertinent documentation.
Minimum Qualifications
· Ph.D. with 0–3 years, M.S. with 2–4 years, or a B.S. with 6+ years' experience with primary cell/iPSC culture and disease modeling. Industry experience is a significant plus.
· Must have rigorous attention to detail and be able to adapt to a fast-paced environment.
· Strong verbal and written communication skills are essential.
*Please send resume on word document