Contract Duration: 1 year to start with potential to extend
Research & Development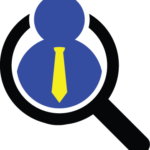 Website Lenox Executive Search
Lenox Executive Search is seeking a highly motivated and talented cell biologist to support drug discovery efforts and join our Research team located in Boston, MA. This individual will join a team of biologists to work in a collaborative setting and to independently execute sophisticated biological experiments. The ideal candidate will have extensive hands-on experience in cell culture, as well as proficiency in cell and molecular biology techniques. The applicant must be a demonstrated team player, adaptable to changing needs and able to work closely and responsively within their team. The applicant will be part of a fast-paced drug discovery team.  Excellent communication and people skills are required.
Key Responsibilities:
Conduct in vitro and ex-vivo assays using rodent and human cells.
Support development of complex primary human cell assays for target validation, proof of concept and mechanism of action studies.
Perform cell and molecular biology techniques including immunohistochemistry, western blotting, imaging, FACS, ELISA, etc for characterization of cell models.
Present methods and data to research teams in a clear and compelling manner.
Maintain excellent written documentation (e.g electronic notebook).
Minimal Requirements:
The ideal candidate will have a Ph.D. with 0-3 years postdoctoral experience in Cell Biology or related field.
Strong technical background in tissue culture and sterile technique.
Experience with imaging, qPCR, immunohistochemistry, protein quantitation techniques, is highly desirable.
Excellent troubleshooting and multi-tasking skills, attention to detail and ability to work independently.
Excellent communication skills and ability to work in a highly-collaborative team environment.
A desire to be part of a highly innovative company aimed at transforming the lives of people with serious diseases, their families and society.