Contract Duration: 12+ Months, Onsite
Research & Development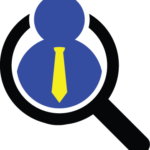 Website Lenox Executive Search
12 Month contract – Likely to extend
LES has a position offering an exciting opportunity for an exceptional Scientist to join our
Molecular and Cell Biology group in San Diego. We are seeking a highly motivated,
independent scientist to help validate targets, pathways, and disease mechanisms in genetically
validated diseases.
Key Duties and Responsibilities:
• Perform primary human cell culture in 2D and 3D to drive discovery research efforts
• Utilize modern molecular and cellular biology techniques to validate novel targets and
pathways and provide proof-of-concept in severe genetic diseases with high unmet
need.
• Work effectively with colleagues from cross-functional disciplines.
• Critically analyze and interpret complex data, and effectively document and
communicate results.
• Collaborate and deliver on objectives successfully in a fast-paced, highly matrixed work
environment.
Minimum Qualifications:
• MS in Cellular Biology and 3 years' experience or PhD in cellular biology or
related field
• Skilled in cell biology techniques including, but not limited to cell culture in 2D
and 3D (preferably in primary human cells)
• Experience in cell characterization techniques e.g., quantitative PCR,
immunofluorescence techniques (flow cytometry and/or microscopy)
• It is essential that the candidate possess strong communication and problem-solving
skills and have strong collaboration skills to be effective in a team environment focused
on drug discovery.
Preferred Qualification
 Experience in developing human cell models or in vitro assays