Contract Duration: 12+ months
Miscellaneous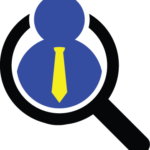 Website Lenox Executive Search
Job description
12+ months contract role, 40 hrs/week, Flexible hours (in early, out late). Local candidates only. Must have experience with LMS systems, training requirements and curricula development.
Lenox Executive Search is seeking an experienced Sales Training Project Coordinator to fill an 12+ month contractual onsite role with a global pharmaceutical company in Lexington, MA. Must have 5+ years of training/relevant work experience , some in the Pharmaceutical or Biotech industry. Meeting planning experience preferred.
REQUIREMENTS of the Sales Training Project Coordinator:
Associates Degree, Bachelors Preferred
Must have 5+ years of training/relevant work experience , some in the Pharmaceutical or Biotech industry. Meeting planning experience preferred.
Strong technical skills in MS Suite: Word, Excel, PowerPoint, SharePoint, Forms, Teams, Project, etc.
Ability to effectively organize and manage multiple training initiatives simultaneously each with varying priorities, timelines, and resources
Self-motived and solution oriented
Strong interpersonal skills and ability to communicate effectively with management and other departments using a wide variety of skills and vehicles
Ability to communicate ideas and data both verbally and written in a persuasive and appropriate manner
Knowledge of best practices in creating instructional materials, training plans and support materials (job aids, quick reference guides).
Experience providing full-scope training materials, from analyzing company needs to lesson planning, development and implementation. Experience leading a training development project is preferred.
Experience with LMS systems, training requirements and curricula development.
Experience with survey and measurement tools, data collection and presentation
RESPONSIBILITIES of the Sales Training Project Coordinator:
Facilitate new hire onboarding programs including coordinating events, updating content and working with trainers to ensure content is relevant and effective.
Manage new hire rosters by monitoring and collecting data from various reports
Coordinate training logistics for CL&D functional teams and ensure schedules, invitations, paperwork, materials, reporting, and set up are complete.
Provide support for CL&D meetings (virtual or live) as producer, content development support and/or post meeting follow up. May use or manage virtual training platforms (i.e. MS Teams/Adobe Connect)
Support learning effectiveness and satisfaction measures (assessments and surveys), and track and create reports on outcomes of training events. Use Power BI, Survey Gizmo, MS Forms and other survey/measurement tools to collect and report on data and make recommendations on weaknesses and areas that need additional training.
Develop training matrices and curricula for training content to be housed in LMS. Support document management (SOP creation and storage)
Gather training completion documentation and support trainers with course close-out, ensuring compliance requirements are met.
Coordinate, populate and track training schedule items on CL&D department calendars (FLD, FC&T, ELD) (i.e. Training Dates). Manage centralized training calendar, proactively collecting data and communicating to stakeholders
Market CL&D internal training opportunities to CL&D team members provide information on course value to encourage participation.
Review training materials and methods, make recommendations for updates. Make quick edits to presentations, job aids, leader and participant guides.
Provide support in managing training materials, inventory, storage and coordinate shipping of supplies to trainees.
Coordinate with stakeholders to schedule necessary meetings/training
Collaborate with training team to coordinate for physical room reservations and set-up (order materials, participant guides, training supplies, etc.) Collaborate with meeting planning on event logistics.
Support administration of training attendance including nominations, partipant lists, registrations.
Provide customer service to training participants, including being the point-of-contact, triaging questions, concerns, and feedback
Prepare and deploy communication to participants, on behalf of training lead (i.e. expectations, instructions, etc.). May manage functional outlook mailboxes and triage of email.
Support written communications for training project rollouts and internal projects.
Collaborate with the Company Meetings & Events and/or external meeting planning agency, report spend to functional leadership as applicable.