Contract Duration: 12+ months
IT/Technical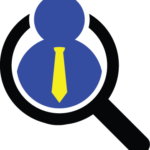 Website Lenox Executive Search
Description
1 Year contract role with strong potential to extend and/or convert to permanent for the right candidate. Remote role but high priority for any candidates that can occasionally work onsite in either Boston or San Diego. Rate is very flexible and is commensurate with experience.
Lenox Executive Search is seeking an experienced Scientific Programmer to fill an 12+ month contractual role with a global pharmaceutical company with facilities in Boston and San Diego. Must have pharma industry experience and some scientific background.
REQUIREMENTS:
Bachelors, Masters (preferred) or PhD (preferred) degree in Biology, Biochemistry, Chemistry or Computer Science. This scientific education/background is important as the candidate will provide operational support to to my client's Biotech Research team.
4+ years' experience in software development, preferably at a pharmaceutical or biotech company
Significant experience in Oracle, Python and JavaScript.
Demonstrated web development expertise, using Angular, Vue, or ExtJS frameworks
Must have experience with writing/maintaining Oracle database stored procedures
Must have Python scripting/programming experience
Pharma industry experience
Web Developer/Front-end Developer experience a plus
AWS experience a plus
Experience with Genedata API's a HUGE plus
RESPONSIBILITIES:
Our primary focus is on developing web applications using Angular, Vue or Ext JS frameworks, with Python middle layer and MySQL or Oracle back end.
The initial responsibilities will be to provide operational support to our biology teams by creating and maintaining database stored procedures in Oracle which process research data, creating data parsers to integrate instruments and workflows into Genedata and to migrate existing code to our new frameworks. This will feed into a larger effort to build a modern data platform to support the scientific activities at this Pharma company. YCandidate will work with many of the brightest people around, from our multidisciplinary team in DTE, to our partners in Research, Data Science, and Computational Sciences.