Contract Duration: 12+ months, Hybrid, Temp-to-Perm
Research & Development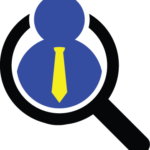 Website Lenox Executive Search
Job description
Lenox Executive Search is seeking an experienced Scientific Programmer to fill a 12 month (Temp-To-Perm) contractual position. The ideal candidate would have demonstrated experience in developing software solutions that address challenging problems within the Pharmaceutical/Biotech Research area, particularly in supporting high throughput screening (HTS) data analysis and visualization workflows. A Masters or PhD in Biology, Biochemistry, or Chemistry is preferred, or a computer science degree with 4+ years at a pharmaceutical or biotech company.
RESPONSIBILITIES of the Scientific Programmer:
Provide operational support to biology teams by creating and maintaining database stored procedures in Oracle to process research data.
Create data parsers to integrate instruments and workflows into Genedata
Migrate existing code to new frameworks.
Working knowledge of high throughput screening (HTS) data analysis
Experience working with visualization workflows
Ability to work in a multi-disciplinary environment with Research, Data Science, and Computational Sciences.
REQUIREMENTS for the Scientific Programmer:
Bachelor's degree, MS Degree preferred
6+ years' experience in software development, preferably at a pharmaceutical or biotech company
Significant experience in Oracle (particularly PL/SQL), Python and JavaScript.
Scientific background in Biology, Biochemistry, or Chemistry preferred
Experience in API development and data visualization a big plus
Experience with AWS strongly preferred
Experience with Genedata APIs strongly preferred
Excellent technical writing and verbal communication skills.
Job Types: Full-time, Contract
Salary: $65.00 – $75.00 per hour
Experience level:
Schedule:
Ability to commute/relocate:
Boston, MA 02210: Reliably commute or planning to relocate before starting work (Required)
Application Question(s):
How many years of API development experience do you have?
Education:
Experience:
Oracle (particularly PL/SQL: 5 years (Required)
Python: 4 years (Required)
API development: 4 years (Required)