Contract Duration: 6 months with the potential to extend
Research & Development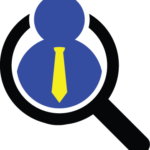 Website Lenox Executive Search
Description
Lenox Executive Search has a client in the San Diego area seeking a Scientist I to join their Drug Discovery Team.
(This role is a contract with the ability to convert to full time based on job performance.)
The Drug Discovery Sciences (DDS) department at our client is looking for an experienced Scientist I. You will work in the Core Biology team and have excellent experimental skills and the ability to design and execute functional and cell-based phenotypic assays to discover or validate early druggable tar-gets for drug discovery research. You will also plan and lead mechanism-of-action studies.
You will work with researchers across multiple departments with the DDS colleagues, our client's Drug Discovery Units (DDU), and contract research organizations (CROs). You will also present work at internal meetings.
We are looking for someone who identifies and solves important technical challenges and excels in a diverse and innovative environment. You will offer a significant opportunity to conduct the latest discovery research within a growing and science-driven organization.
ACCOUNTABILITIES (Describe the primary duties and responsibilities of the job. Include only the essential functions of the job. Approximately 5 – 10 bulleted task statements should be identified).
• Demonstrated independent scientific and technical discoveries or achievements
• Can initiate investigation of new experimental approaches to specific problems using scientific theory and technical literature
• Can independently conduct cell and molecular biological assays, including but not limited to: DNA/RNA purification, qRT-PCR, Western blotting, ELISA, cDNA cloning, cell culture, high-throughput mutagenesis, NGS library preparation.
• Can identify, plan, and execute scientific projects
• Can use defined practices and theoretical knowledge to perform analysis, interpret results, and determine appropriate next actions
• Can discuss on scientific topics and results in a thoroughly evidence-based manner
• Can carefully document the results and discussions in database and in written and oral scientific reports
• Can prepare and presents comprehensive project reports to internal/external audiences
DIMENSIONS AND ASPECTS
Technical/Functional (Line) Expertise (Breadth and depth of knowledge, application and complexity of technical knowledge)
• Demonstrates theoretical knowledge of discipline
• Keeps current with emerging trends in discipline
Leadership (Vision, strategy and business alignment, people management, communication, influencing others, managing change)
• TBD/Not applicable
Decision-making and Autonomy (The capacity and authority to make organizational decisions, autonomy in decision-making, complexity of decisions, impact of decisions, problem-soliving)
• Independently manages own workload
• Scientifically independent
Interaction (The span and nature of one's engagement with others when performing one's job, internal and external relationships)
• Conducts scientific presentations to internal and external audiences
• Works closely with Contract Research Organizations (CROs)
Innovation (The required level of scientific knowledge, knowledge sharing, innovation and risk taking)
• Receives high level instructions on all work, determines methods on new assignments, works closely with manager, may manage junior staff
Complexity (Products managed, mix of businesses, internal and/or external business environment, cultural considerations)
• TBD/Not applicable
EDUCATION, BEHAVIOURAL COMPETENCIES AND SKILLS: (List the essential and desirable education and competency requirements to perform the primary responsibilities of the job. Any minimum requirements should be noted.)
• PhD degree in cell biology, molecular biology, or a related scientific discipline (no post doc experience required)
• MS with 4+ years experience, or
• BS with 6+ years experience
• Proven track record of scientific contributions in cell and molecular biology as evidenced by quality publications and presentations
• Hands-on experiences and expertise in any of the following cell and molecular biological assays, including but not limited to: protein/RNA expression analyses, lentiviral gene expression/knockdown screenings, CRISPR knockout/interference/activation studies, in vitro differentiation or disease-modeling studies.
• Improve cell-based assay procedures to enhance the success of phenotypic screening using multiple loss- and gain-of-functional assays. Those may include cell culture, cell cloning, gene manipulation (transfection, lentiviral gene transduction, etc.), reporter assays, immunofluorescent and microscopic imaging analyses, and FACS.
• Capability in conducting bioinformatics analysis is a plus (e.g., RNA-seq, splicing analysis, scRNAseq)
• Manage multiple cell and molecular biological projects and quickly catch up with relevant literatures (e.g., reading relevant research articles regularly)
• Communicate with project team members.
• Seek solutions when encountering experimental obstacles.
• Contribute to functional scientific discussion