Contract Duration: 6+ months, possible extension and/or conversion to FTE.
Research & Development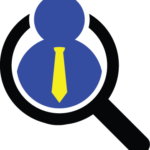 Website Lenox Executive Search
Description
Lenox Executive Search is looking for a creative, resourceful, integrative thinker for a role as a Senior Associate, Quality Systems. The successful candidate will work as part of the Quality Systems team to provide support for Veeva electronic Quality Systems. This is a six month contract role with possibility of extension and/or conversion to FTE.
Roles and Responsibilities of a Senior Associate, Quality Systems:
Assist in gathering user requirements and building out Veeva Quality Systems.
Author Work Instructions for Quality System processes for eQMS and eDMS and verify for accuracy.
Assist in training the user community of these processes and hold office hours to provide individual assistance as needed.
Assist in gathering feedback from user community and execute on plans to address continuous improvement opportunities.
Assist in future rollouts of electronic Quality Systems improvements and/or implementation of additional modules.
Review and approve validation deliverables as part of continuous improvement and/or rollouts of additional modules.
Perform other duties as assigned.
Experience, Education and Specialized Knowledge and Skills of a Senior Associate, Quality Systems:
Must thrive working in a fast-paced, innovative environment while remaining flexible, proactive, resourceful, and efficient. Must have excellent interpersonal skills, the ability to develop important relationships with key stakeholders, good conflict management and negotiation skills, and the ability to identify issues and raise to key stakeholders in order to develop relevant and realistic plans, programs, and recommendations. Must have a demonstrated ability to translate strategy into action, excellent analytical skills, and an ability to communicate complex issues in a simple way and to orchestrate plans to resolve issues and mitigate risks.
Basic Qualifications
Associate's degree.
3+ years of applicable biopharmaceutical/pharmaceutical experience.
1+ year of previous experience as a Veeva Vault business administrator or superuser.
Preferred Qualifications
Bachelor's degree.
Strong team player with a customer service approach that is solution-oriented.
Outstanding communication skills (interpersonal, verbal, and written) and collaboration skills.
Attention to detail and ability to work individually and within a multi-disciplinary team.
Experience in utilizing multiple Veeva Vaults.
Experience authoring, revising, reviewing, and approving Quality System SOPs and/or Work Instructions.
Experience reviewing and approving User Requirements Specifications, User Acceptance Testing, and/or Requirement Trace Matrices.
Embrace our Core Values: Put People First, Improve Lives, Cultivate Curiosity, Do Right, and Forge New Pathways.