Contract Duration: 24 Month, Remote
Clinical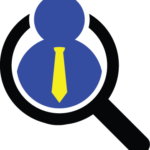 Website Lenox Executive Search
Long-term (up to 2 years) Contract role. Remote. Must have strong CRO OVERSIGHT experience.
Lenox Executive Search is seeking an experienced Senior Clinical Data Manager to fill an 24+ month remote contractual role with a global pharmaceutical company. Must have extensive CRO Oversight experience.
Requirements:
BS/BA required preferably in a health-related, life science area
Strong CRO Oversight experience a must have
Minimum of 6 years data management and/or drug development experience.
Large Pharma (Sponsor side) industry experience
Proven track record of strong project management skills and experience managing data management activities for large drug development programs
Experience with all phases of development and at least 2 therapeutic areas.
Ability to handle multiple development programs simultaneously.
NDA/CTD Experience.
Strong knowledge of electronic data capture and data warehouse technologies as applied to clinical trials.
Strong working knowledge of (e)CRF design and data management functions/activities as applied to standards library development and maintenance.
Good understanding of CDISC standards, and experience implementing standards.
Strong knowledge of clinical study reporting requirements including advanced knowledge of office software (Microsoft Office). SAS programming.
Solid understanding of clinical trial documents (protocols, statistical analysis plans, CRFs, study reports) and processes.
Advanced knowledge of FDA and ICH regulations and industry standards and quality control principles.
Experience in medical coding in the pharmaceutical/biotechnology industry including knowledge of coding tools.
Good working knowledge of general statistical programming processes and practices. Advanced knowledge of medical terminology, medical coding, laboratory reference ranges, clinical diagnostic procedures, anatomy/physiology and nature of disease processes.
Responsibilities:
Responsible for vendor oversight activities across global development programs. Represents data management function on the Clinical Sub-team ensuring aligned expectations between the CRO and the Company for all data related deliverables, especially in support of key decision points and regulatory submissions.
Contributes influential leadership in collaboration with other Company Stakeholders to ensure established milestones and deliverables are met with the highest degree of quality.
Provides input to functional governance with strategic suppliers. Partners with appropriate stakeholders to resolves issues escalated from the vendor and/or cross-functional teams.
Ensures achievement of major data management deliverables and milestones in coordination with other functions including the Therapeutic Area Units, Clinical Operations, Statistical Programming and Statistics.
Ensure archival and inspection readiness of all Data Management Trial Master File (TMF) documents
Oversees the planning and management of external Data Management budgets and timelines to ensure accuracy, understand trends in variances and support continuous improvement in forecasting.
Represents function in external professional initiatives and organizations such as SCDM, CDISC, DIA, etc. to identify industry best practice and increase the visibility of the Company.
Participates and represents function in formal inspections and audits as requested.