Contract Duration: 12+ months with potential to extend
Miscellaneous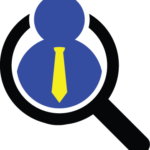 Website Lenox Executive Search
Description
12+ month Contract role with strong potential to extend for right candidate. Must have 3-5 years of Data Technology/IT Recruitment experience. Candidates must be well-versed in new IT trends/data.
Lenox Executive Search is seeking an experienced Sr. Corporate IT Recuiter to fill a 12+ month extendable contractual role with a global pharmaceutical company. Remote canddiates welcome. Candidates local to Boston a plus.
REQUIREMENTS for the Sr. Corporate IT Recruiter:
Bachelors' Degree
3-5 years corporate recruiting experience.
Open to candidates from an agency that is able to adapt to a corporate setting
Experience working in a fast-paced, highly matrix organization
MUST HAVE Data Technology/IT recruitment experience.
Proven ability cultivating successful relationships and trust with stakeholders and candidates
Proven track record of finding unique ways to source and attract qualified candidates
Superior selection skills and a high level of proficiency in assessing individuals
Results driven, ability to demonstrate/quantify success relative to established targets and metrics
Strong listening, facilitation, and communications skills
Strong organizational, multi-tasking and computer and web skills, along with the ability to handle sensitive and confidential situations/information
Demonstrated ability to tell the company's story in a way that speaks to the candidate's motivations, career goals and interests.
*
REQUIREMENTS for the Sr. Corporate IT Recruiter:*
In partnership with key stakeholders, business leaders, Talent Acquisition and HR partners, develop and execute immediate and long-term hiring strategies to meet business objectives
Create and execute a full lifecycle recruiting strategy, which results in a top-tier, qualified talent pool of professionals and a strong candidate pipeline
Develop and execute a sourcing strategy, pre-screen candidates and deliver pre-qualified diverse candidates for hiring manager's evaluation -Partner with other Human Resource functions (Business Partners, Total Rewards) in order to attract and hire talent that will help to sustain and contribute to the Company culture
Partner with hiring manager and department heads to identify role of interview team, and assign competencies using both technical and behavioral interviewing models
Grow existing network, foster new relationships and attend networking events to further identify talent for the organization
Utilize solid negotiating skills to close candidates
Provide periodic updates to staffing team, hiring managers and business partners as needed, utilizing ATS and other tools and systems
Effectively manage the recruitment process by balancing timelines and customer needs
May contribute to projects as part of the long-term strategy of building a best-in-class staffing organization