Contract Duration: 6++ months
Logistics/Supply Chain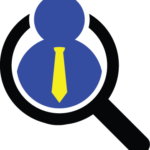 Website Lenox Executive Search
Description:
Lenox Executive Search is looking to hire a Strategic Sourcing Manager for a contract role with one of our global pharmaceutical clients.
The Strategic Sourcing Manager will lead Category Management activities including: RFx development, competitive bid analysis, contract development and negotiation planning, and strategic supplier on-going management for specific spend category(ies). The Strategic Sourcing Manager will leverage market intelligence resources to obtain benchmarking data to support the development of strategic sourcing strategies and initiatives. The Strategic Sourcing Manager will interface closely with Business Partners to understand their business priorities and needs, and in turn, define specific initiatives to support the business. This Strategic Sourcing Manager will also support the optimization of internal sourcing processes, workflows and interfaces in effort to reduce time of delivery and costs in support corporate objectives and industry best practices.
Key Duties and Responsibilities of a Strategic Sourcing Manager:
Lead Category Management for specific spend areas, and/or actively support Category Management for more complex areas including the development of sourcing strategies, management of strategic supplier relationships, in addition to tactical RFx activities.
Leverage e-Sourcing tools and analytical platforms to support sourcing activities.
Perform market research to develop Category strategies and/or sourcing activities with the ability to filter data into a relevant, actionable format.
Manage the Supplier Performance/Relationship Management process including arranging meetings, taking meeting minutes, ensuring Supplier Performance Dashboards are completed to support meetings, as well as any required follow-up.
Effectively manage the entire RFx process including, but not limited to, the development of the requirements, drafting RFP documents, facilitation of team meetings and vendor sessions, negotiation of terms and pricing with the vendors, and ultimately supporting the execution of Supplier Agreements.
Manage tactical negotiations on price and terms for higher-level, complex engagements. Adept at creating negotiation planners.
Develop annual cost savings targets, in collaboration with Business Partners and Finance, within their specific category(ies) and responsible for successful execution.
Knowledge and Skills of a Strategic Sourcing Manager:
Good understanding of Category Management within specific areas of expertise; able to manage and drive all aspects of Strategic Sourcing including RFx execution, negotiation, contract execution, supplier performance management, and business stakeholder management.
Proficient in Microsoft Office, working knowledge of ERP systems, and e-Sourcing tools
Ability to actively lead supplier negotiations and supplier management activities. Strong understanding of the facets of negotiation and able to create comprehensive negotiation planners.
Strong analytical capabilities (data analysis and benchmarking research) as well as PowerPoint skills; expertise working with data analytical/reporting tools such as Power BI, Tableau, etc. Able to generate necessary data and reports to support their activities.
Good understanding and demonstrated use of Continuous Improvement tools (including Pareto Charts, Flow Diagrams, etc.) to drive process improvements
Understanding of third-party risk management processes; supports the Business Owner with identification of all applicable risks as part of the Sourcing process, including coordination with Risk Subject Matter Experts to properly assess and develop mitigation plans, where necessary.
Ability to lead group discussions in a collaborative manner to drive successful outcomes. Collaboration extends beyond Business Partners and suppliers to include other functional areas including Legal, Compliance, Finance, among others.
Strong communication skills (both written and verbal); able to clearly articulate opinions in concise and persuasive manner. Comfortable speaking in front of groups and/or leading meetings that may include higher-level Management personnel.
Ability to work in collaborative, team environment; ability to cultivate and maintain effective business partner relationships through earned respect and trust
Ability to manage several projects while ensuring deliverables are fully met on-time, including more complex and involved projects. Able to work with greater autonomy, requiring occasional need for support and direction from their manager.
Education and Experience of a Strategic Sourcing Manager:
Bachelor's degree in relevant discipline from a 4-year College or University
At least 5 years of experience – sourcing experience, or the equivalent combination of education and experience
Pharma background preferred