Contract Duration: 2 Years, Onsite 2-3 days a week
Manufacturing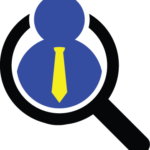 Website Lenox Executive Search
Lenox Executive Search is seeking an experienced Technical Writer to fill a 2 Year contractual role with a global pharmaceutical company, at their Swiftwater, PA site. Position will be onsite a minimum of 2-3 days a week. In this role you will author documents as required according to development and validation studies (including protocols and reports), change controls, CAPAs, etc. This role will also be responsible for compilation of data packs as well as associated data analysis, deviation writing and resolution, and report generation. The ideal candidate will possess a demonstrated history of technical writing as well as experience in the pharmaceutical industry.
RESPONSIBILITIES:
Responsible for designing, developing, and updating required technical documentation.
Responsible for technical writing/editing for all types of documentation produced within a modern software development environment.
Utilize knowledge of word processing software, strong writing and analytical skills to document software capabilities and functionality.
Document programming standards and procedures.
Track and review change control documentation.
Assist with the editing of quality documents (SOP's, guidelines, validation master plans, etc.) to ensure compliance with regulatory requirements.
Must be able to work quickly with a high degree of accuracy.
Must possess sound interpersonal and information gathering skills, be able to relate well to others at all levels throughout the organization and have the ability to work in a team environment, effectively interacting with others.
Review current documents- incorporate comments from Manager.
Navigate through the corporate EDoc (Documentum) system utilizing current templates.
Notify manager of workflow status and issues. Incorporate comments from team members and provide status to manager on review and approval workflow.
Follow up with team members on comments.
REQUIREMENTS:
Demonstrated Technical writing abilities and good time management.
Strong communication skills in addition to technical writing.
Strong root cause analysis skills with experience regarding quality standards. Be able to establish working relationships with other support and production areas in order to gather all the necessary information required.
Ability to meet established timelines and ensure all documents are written with the highest quality standards.
Must be able to work cross-functionally within and outside Biologics Manufacturing.
Must be proficient in EDoc with a working knowledge of templates, workflows and approval process.
Proficient in MS Word, Excel, Powerpoint and Outlook.
Interact well with a diverse group of individuals. Self-motivated and willing to be proactive in resolving issues.
Excellent Verbal and written communication skills.
EDUCATION:
BS in Life Sciences, Engineering, or similar technical discipline is required.
EXPERIENCE:
Minimum of 3 years' experience in a highly regulated industry is required (cGMP environment is preferred)
Experience with electronic document management systems (e.g., edoc, Documentum, etc.) is preferred.
.Experience in the pharmaceutical industry is a big plus.