Contract Duration: 6 months
Manufacturing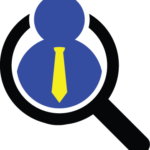 Website Lenox Executive Search
Job Duties/Experience:
Experience in cleaning validation in the biologics or vaccine industry to include the following:
1. Experience in authoring, reviewing, executing and approving validation documents
2. Interface with Quality organization and the ability to defend rationale in validation documents
3. Ability to review and analyze data
Cleaning Validation experience
1. Acceptance criteria determination
2. Sampling procedures, plans and sample size determination
3. Rinse and Swab sampling experience
4. Bracketing and worse case rating
5. QC testing requirements
6. Dirty hold times and clean hold times
Basic Qualifications:
• Experience utilizing Microsoft Word, Excel, and Outlook
• Experience writing and revising documents (e.g. testing methods, protocols, reports)
• Experience performing testing in a GMP setting
• MS Project experience
• Proficiency in utilizing documentation system to author protocols and reports
• Experience participating in teams and collaborative work environments.
• Good communication skills (verbal and written), math skills, general computer skills
• Team environment a must
• E Doc/GEODE+ experience with a working knowledge of templates, workflows and approval process
• Strong root cause analysis with cGMP experience.
Requirements:
• BS/MS in Science (e.g. Chemistry, Biochemistry, Analytical Chemistry) or Engineering (Chemical or Biochemical)
• 4+ total years of experience working in a biologic, vaccine or pharma industry
• Assist Senior Manager of Transportation with business objectives as needed.• Ability to assume leadership role with special business related projects as needed.