Contract Duration: 12 months
Manufacturing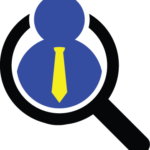 Website Lenox Executive Search
DESCRIPTION: This position is responsible for ensuring Chattem's transportation services meet or exceed customer expectations while staying within the established freight budget for the company. This will be accomplished by monitoring, measuring, and reporting carrier performance and related expenses.
This position will work very closely with Senior Manager of Transportation. Must become familiar and knowledgeable with all areas of the department and empowered to give work direction to all areas of the team.
SCOPE of RESPONSIBILITIES:
• Work internally with Customer Service, Planning, and Assembly to ensure ship requirements are communicated and are achievable; quickly resolve issues as they arise.
• Manage shipment status program with superior levels of proactive response.
• Identify root cause and implement corrective action to freight issues to consistently meet customer delivery requirements.
• Create performance analysis by customer and carrier regarding complete, damage free, and on time delivery information received from internal and external resources.
• Identify via analysis, recommend, and develop processes for improving transportation service for carriers and customers.
• Coordinate Shipment Status Program through tracking/tracing, monitoring while measuring delivery activities from pickup to delivery to assure delivery commitments are met; coordinate activities via finance team to confirm cost of time in transit, customer report cards that have bearing on invoice and cost of goods.
• Maintain communication (verbal and electronic) with carriers throughout the day; as needed, nights and weekends included.
• Transportation Management (TM/Control) Systems Specialist; ability to troubleshoot and manage data within the system.
DUTIES
• Coordinate all aspects of the inbound and outbound freight program; i.e., including but not limited to mode and carrier selection, approval and release process of customer orders to trade, transfers, Reno, and other miscellaneous shipments.
• Oversight of team development of metrics for all projects.
• Monitor delivery patterns for major accounts to manage delivery schedules more effectively.
• Electronically track shipments daily to meet delivery commitments and requirements, proactively determine solutions to delivery issues; constantly develop and implement methods to ensure continuous improvement.
• Create process for tracking trends and developments with both carriers and customers pertaining to shipment deliveries.
• Develop reports to analyze data and measure performance.
• Manage TM system setups and coordinate problem resolution
• Certified in preparation, documentation, marking/labeling, packaging and shipment of Dangerous Goods.
• Ability to communicate effectively with external as well as internal customers.